Intelligent Communication with
SMS-Track
Perform surveys and polls with our 2-way SMS / Text message survey tool. Quick and easy with above 90% response rate!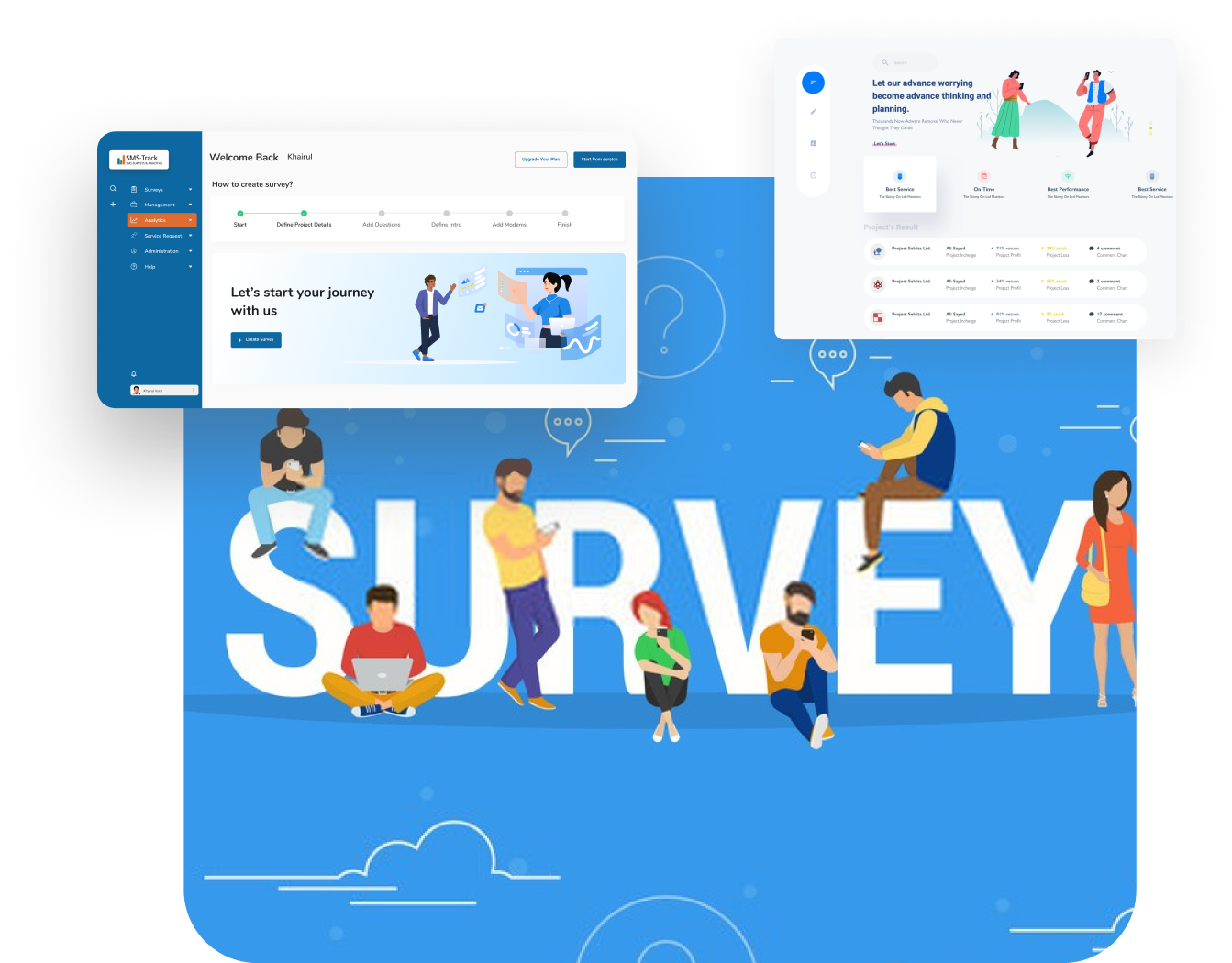 About SMS-Track
SMS-Track is a full featured service for SMS surveys / Text Message Surveys.
Never worry about the technology,focus on your questionarie and let SMS-Track
take care of the rest. The SMS-Track Survey method has proven to be much
more effective than traditional methods, with exceptionally high response
rates – often 90% or higher
Our SMS / Text Surveys can be integrated with our advanced Web Surveys,
providing you both of both worlds in a single solution.
Whether you are planning a large research study or just need a quick SMS
Questionnaire, SMS-Track is up for the task!
Create Survey
All you need is your questions and respondents. Create a new SMS-Track Survey within minutes and add respondents continuously. If your research project is advanced we will set it up for you.
Collect Data
Monitor incoming answers in real-time, a reply is available within seconds. A suite of SMS-Track tools help you easily manage large sets of data and clean incoming answers while always logging any changes.
Present Results
APresent your surveys visually with a set of predefined graphs. You can also create your own user defined reports with all the information you need, and easily export your data to your own data analysis software.
Use Cases
Some key areas where text message based data gathering is useful are:
General Polls and Questionnaires
Scientific Research Studies with large populations
Patient Follow-up Studies
Educational Satisfaction Evaluation
Workplace Evaluation
HR Dipstick Surveys
Retail Market Surveys
Notifications and Reminders
Call-center customer satisfaction surveys